How to Update your Profile in MyAccess@APS
** Your 'Profile' can only be updated from inside an APS building. **
In 'MyAccess@APS' you can perform these functions in your 'Profile':
Profile Settings

– Update your mobile number for SMS two-factor authentication when outside an APS Building.

You must enter a 10-digit mobile phone number where you can receive SMS text messages for two-factor authentication when accessing APS resources from outside an APS building.

Change Password –

Perform a self-service password reset.

Your new password must be at least 10 characters and something you have never used before.

Update Challenge Responses

– These challenge questions will allow you to update your password anywhere, anytime.

You need to answer three questions.
1. Log into MyAccess@APS and click on the drop-down menu next to your name in the upper right-hand corner.

2. From the menu choose the function you would like to perform.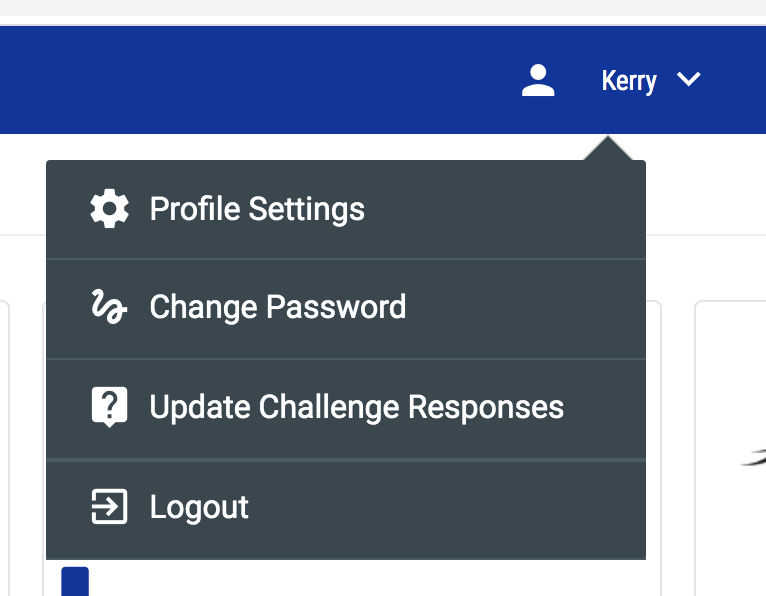 3. Once you choose the function you would like to perform, follow the prompts to complete the process then click save.
If you need assistance with your username or password, please call the Service Support Center at x2847.