Sharing your Calendar:
1. On the sidebar menu select Calendar.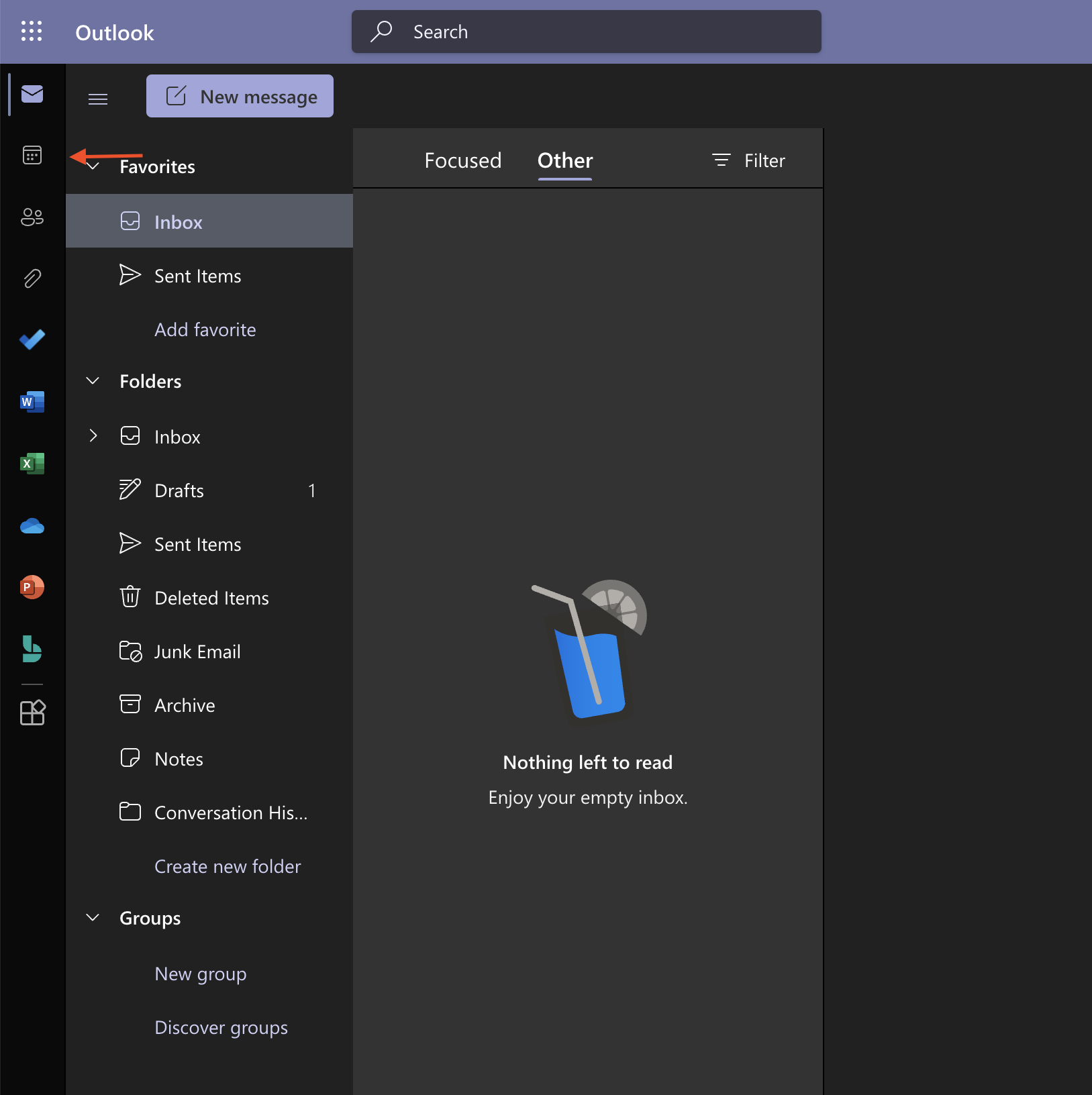 2. At the top right of the page, select Share and choose the calendar you would like to share. *Note: You can't share calendars owned by other people.*
3. You should now see the screen below. Enter the name or email address of the person with whom you want to share your calendar.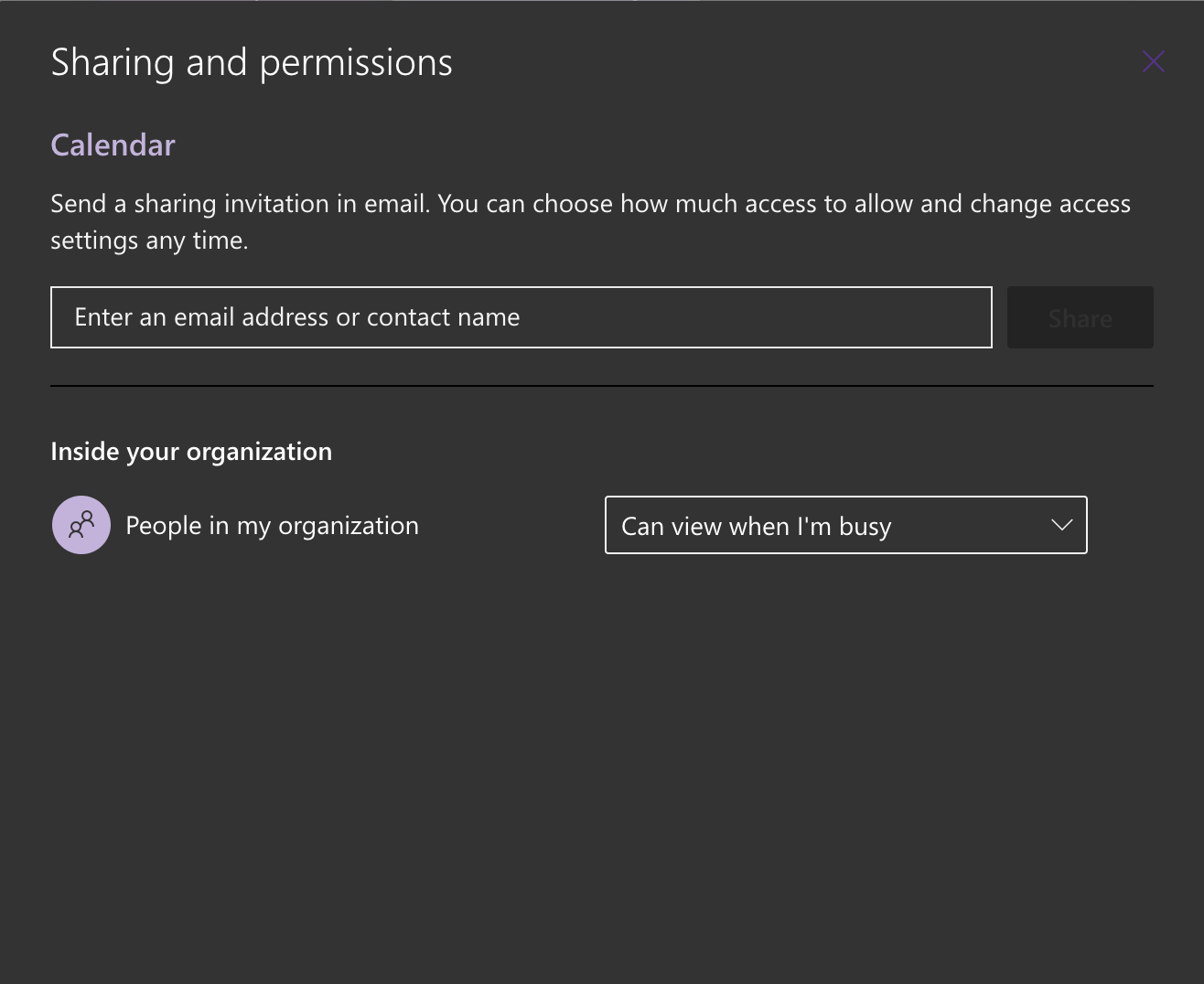 4. Choose how you want this person to use your calendar:
Can view all details lets the person see all the details of your events.
Can edit lets the person edit your calendar.
5. Select Share. If you decide not to share your calendar right now, select Remove.
Changing calendar sharing permissions:
You can change the permissions you've set for a calendar, or stop sharing the calendar completely, by right-clicking the calendar name under Calendars.
1. Under My Calendars, right-click the calendar for which you want to update sharing settings, and select Sharing and permissions.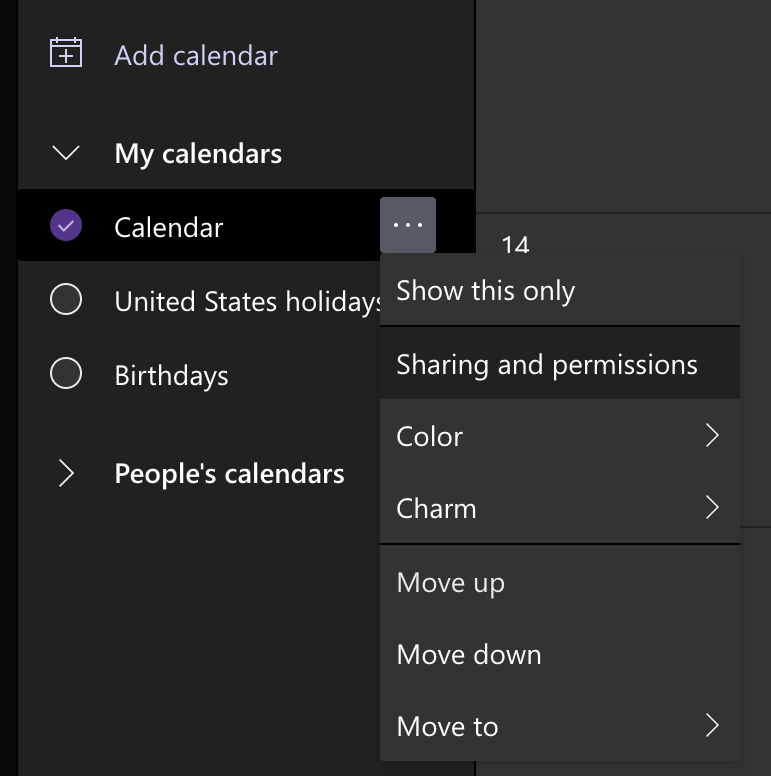 2. Find the person whose permissions you want to change and either choose a new level of permissions or select Remove to stop sharing your calendar with that person.