1. Download the Outlook app from the App Store. The icon looks like this: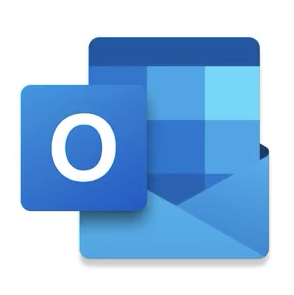 2. If it's your first time using Outlook for iOS, enter your full email address, then tap Add Account.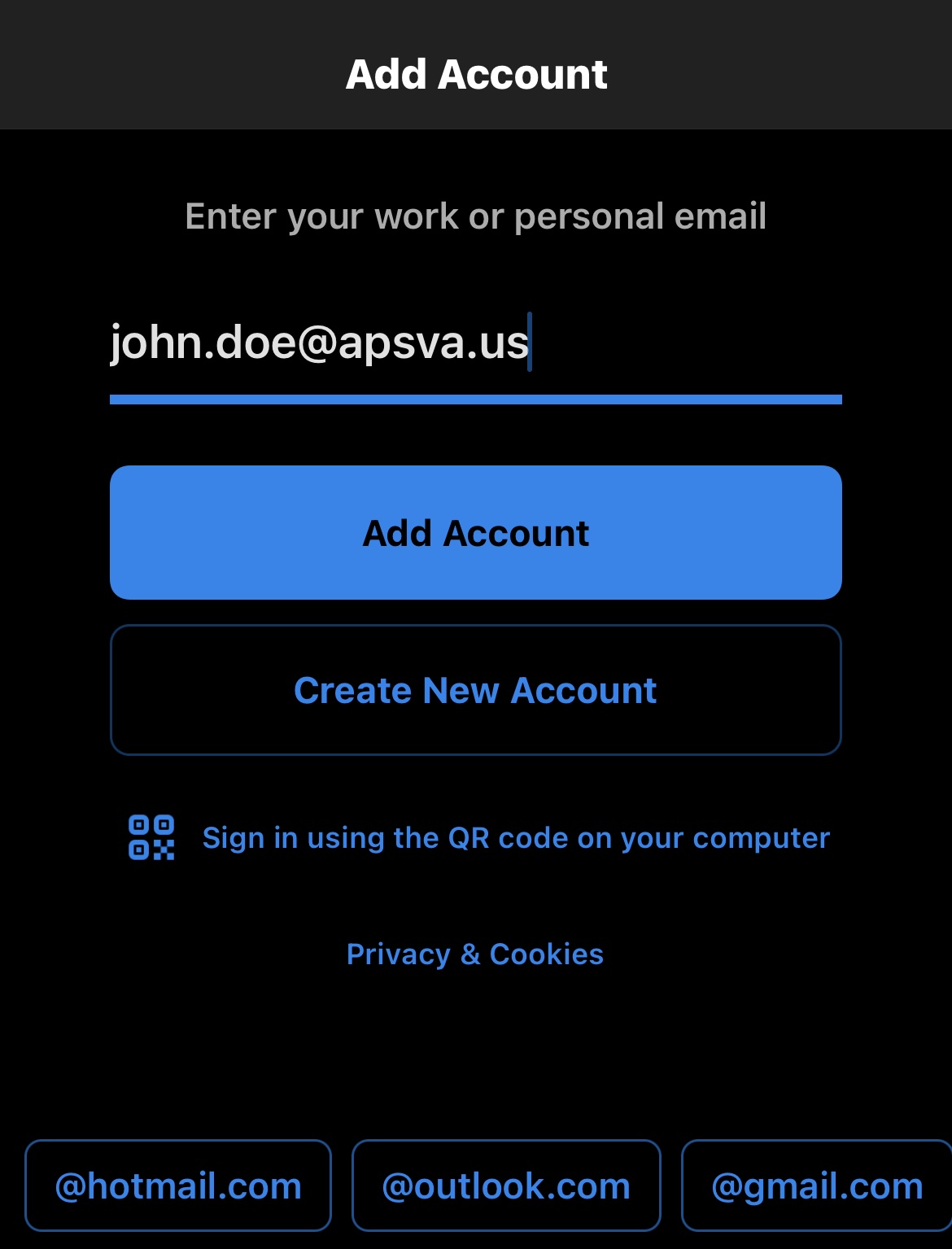 3. After selecting Add Account, you will again enter your email account and password and tap Sign In. *Note: If Advanced Settings are toggled on you can turn them off.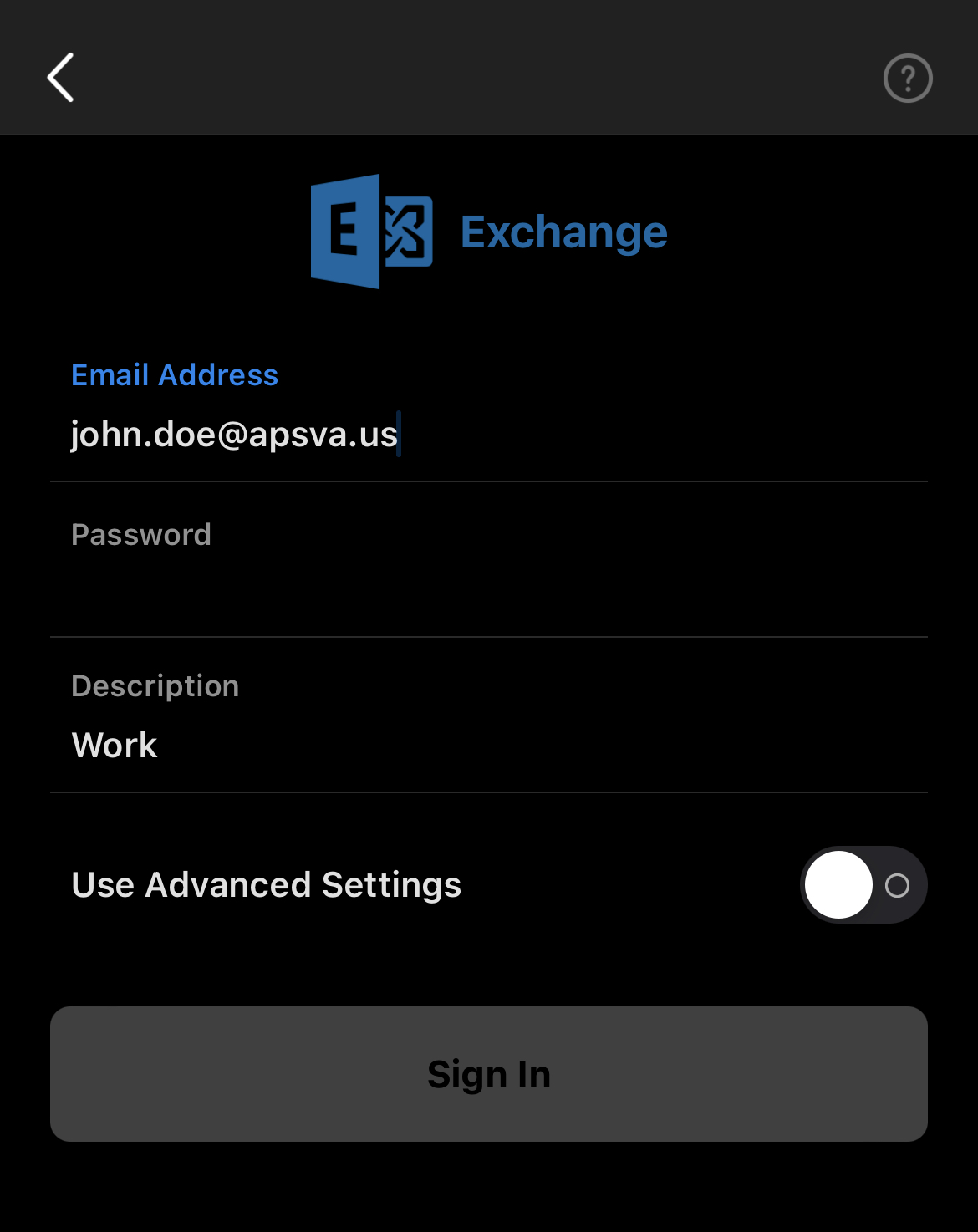 4. After selecting Sign In, you will now enter your MyAccess@APS account and tap Go. Multi-factor authentication should then ask you to enter a code and then your account should be ready to use.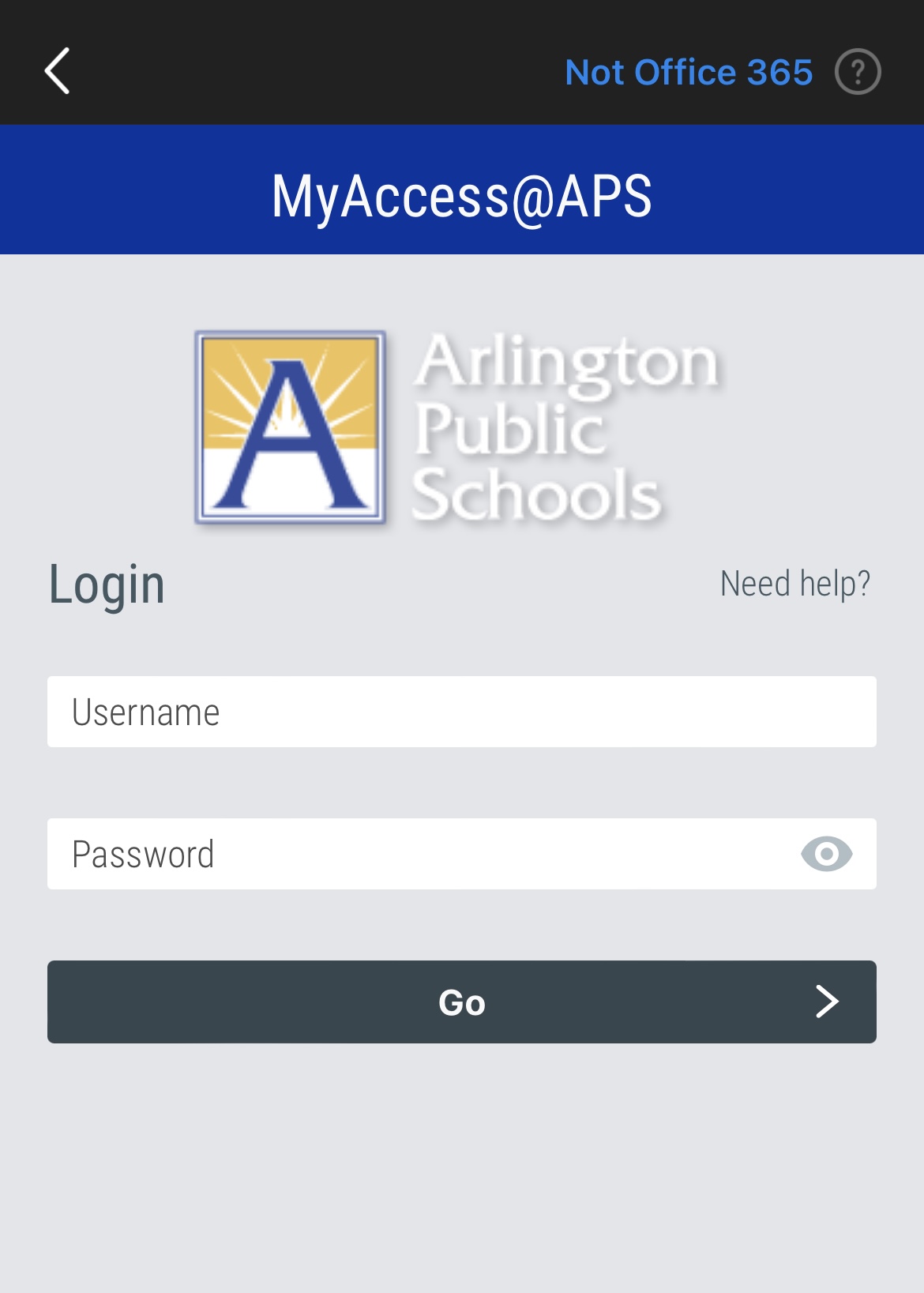 5. Accept any prompts for permission you may receive. Swipe through the features and you're now ready to use Outlook for iOS!
6. If you already have Outlook installed and just need to add an account, open the Menu > tap Settings
> Add Mail Account > Add Email Account. Then follow steps 2-4.