1. Sign in to your Outlook account online.
2. On the sidebar, select the People tab.
3. Select the New Contact drop down and select New Contact List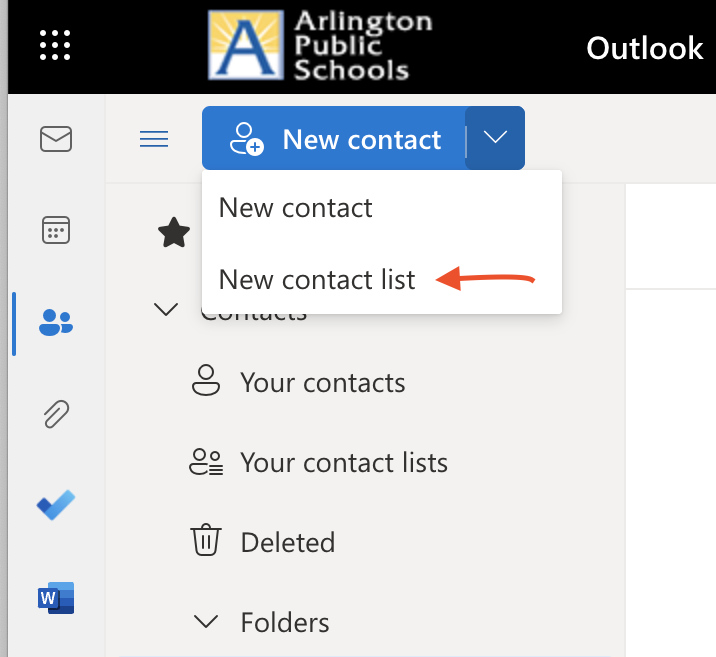 4. You will then get a screen prompting you to create a new contact list.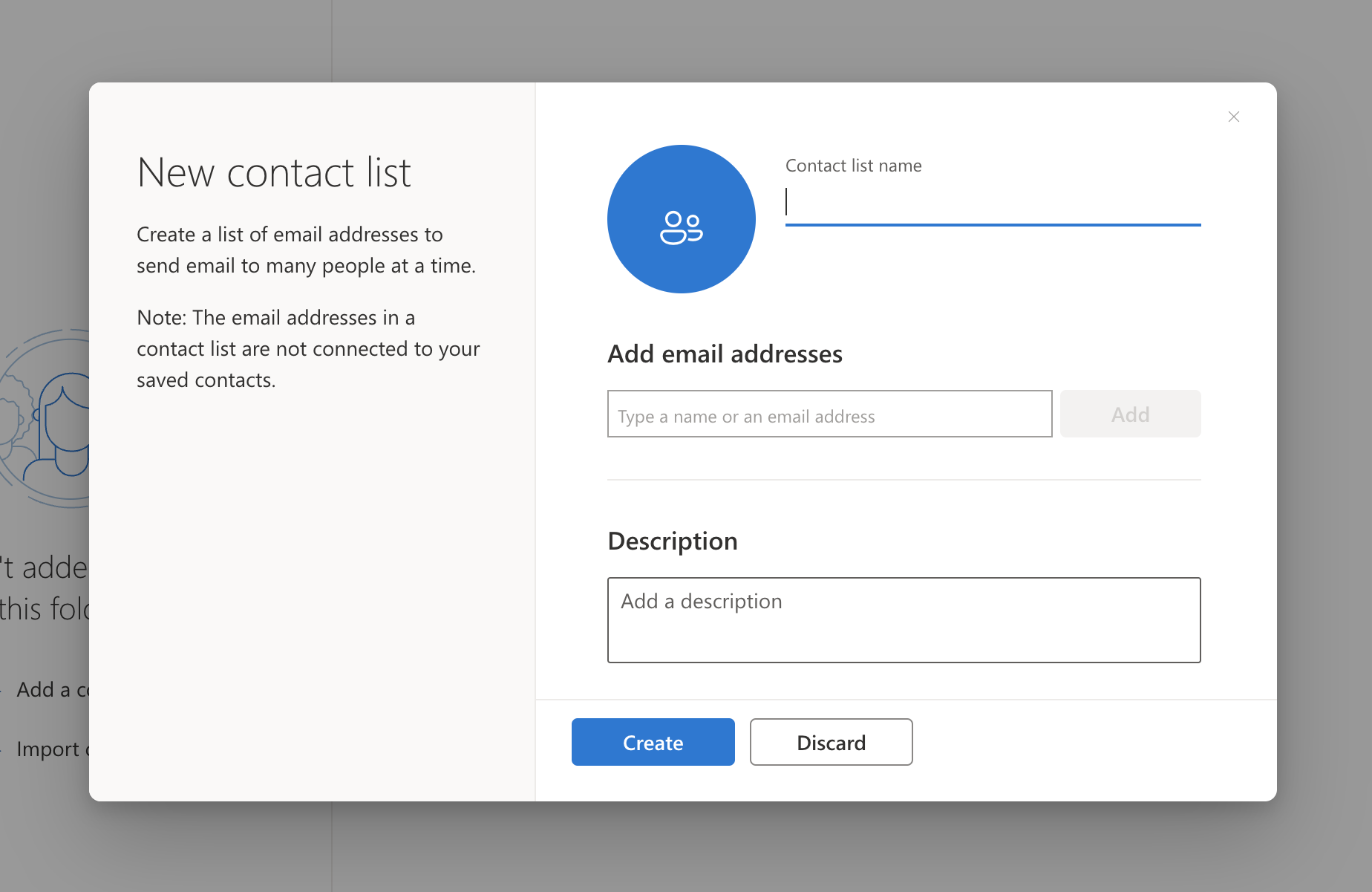 5. After you create the new contact list, select Create then your list will be created.
6. You can then compose a New message and send to your new contact list.
7. To create another contact list follow the steps above.