1. Sign in to your Outlook account on the web.
2. After you're signed in, in the top right corner click your initials and then select Open another mailbox.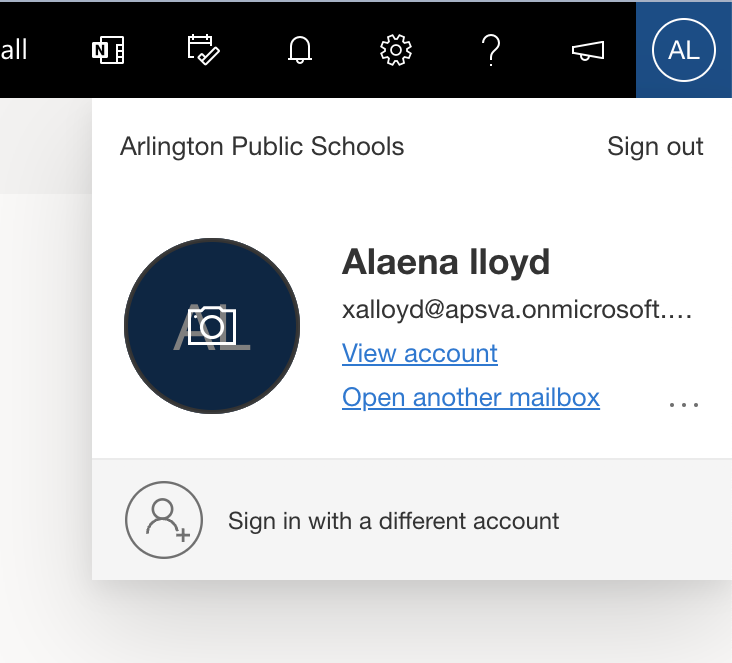 3. You then should get a pop up asking you to enter the mailbox you want to open.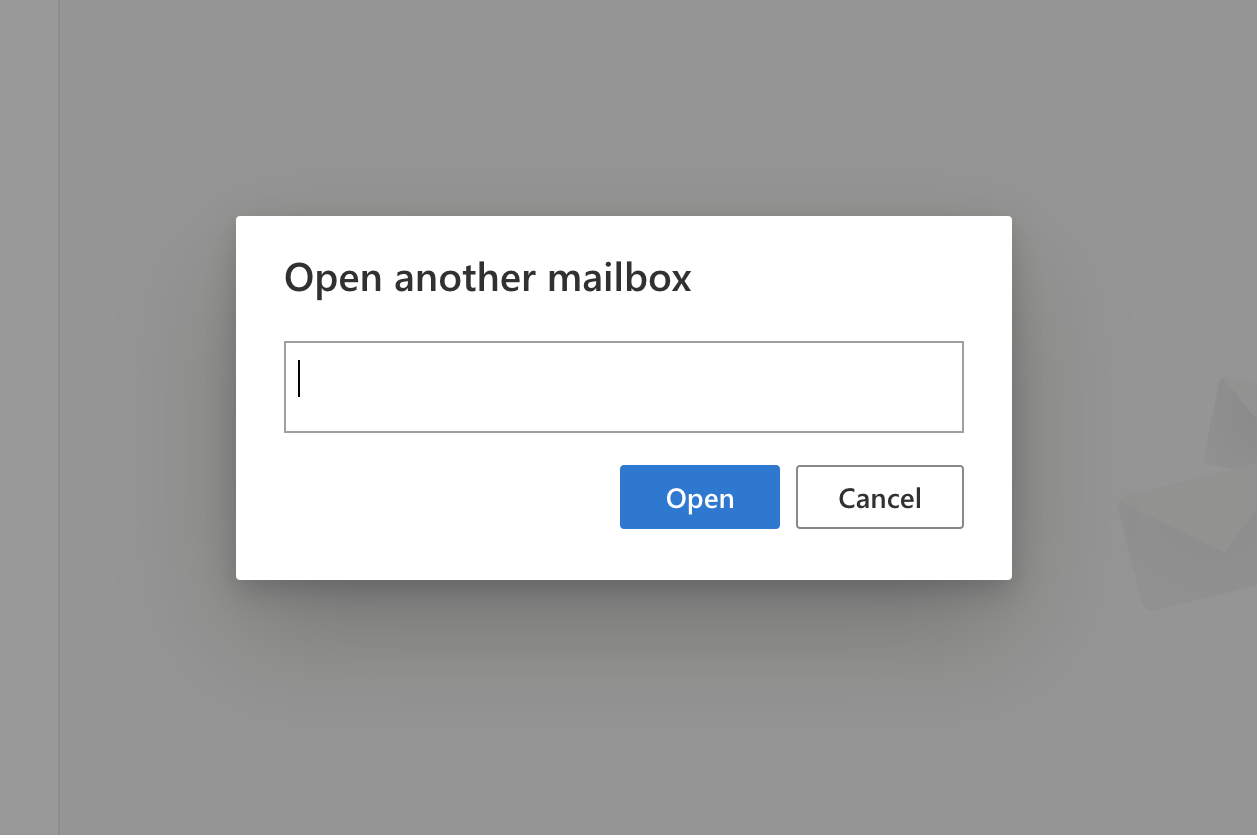 4. Enter the mailbox you want then select Open.
5. Another tab should open and direct you to the mailbox.