1. Sign in to your Outlook account.
2. On the right hand side, select the Calendar tab.
3. Right click on the Calendar you want share and select Sharing and permissions.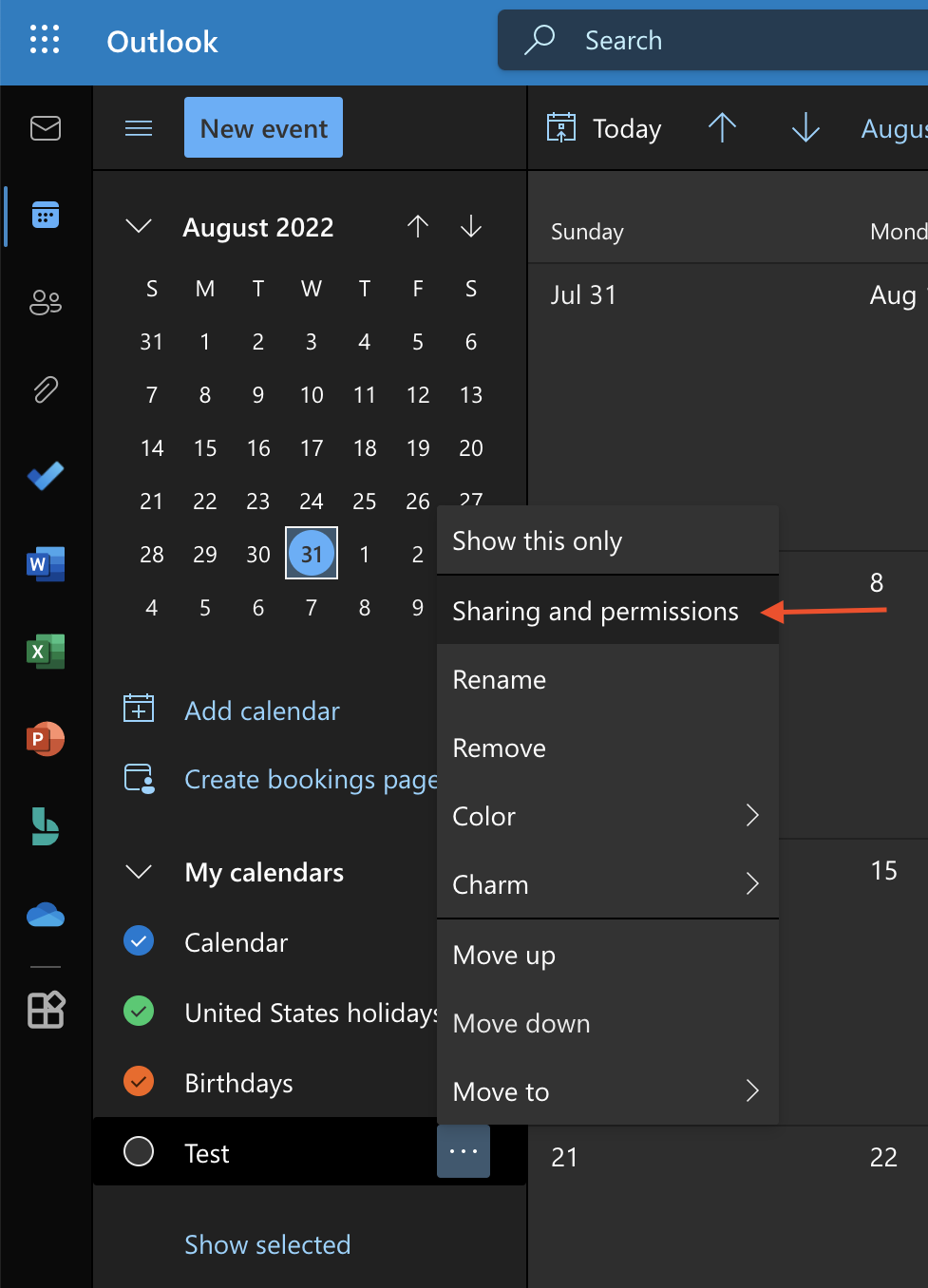 4. A screen should then prompt you to add users and select permissions.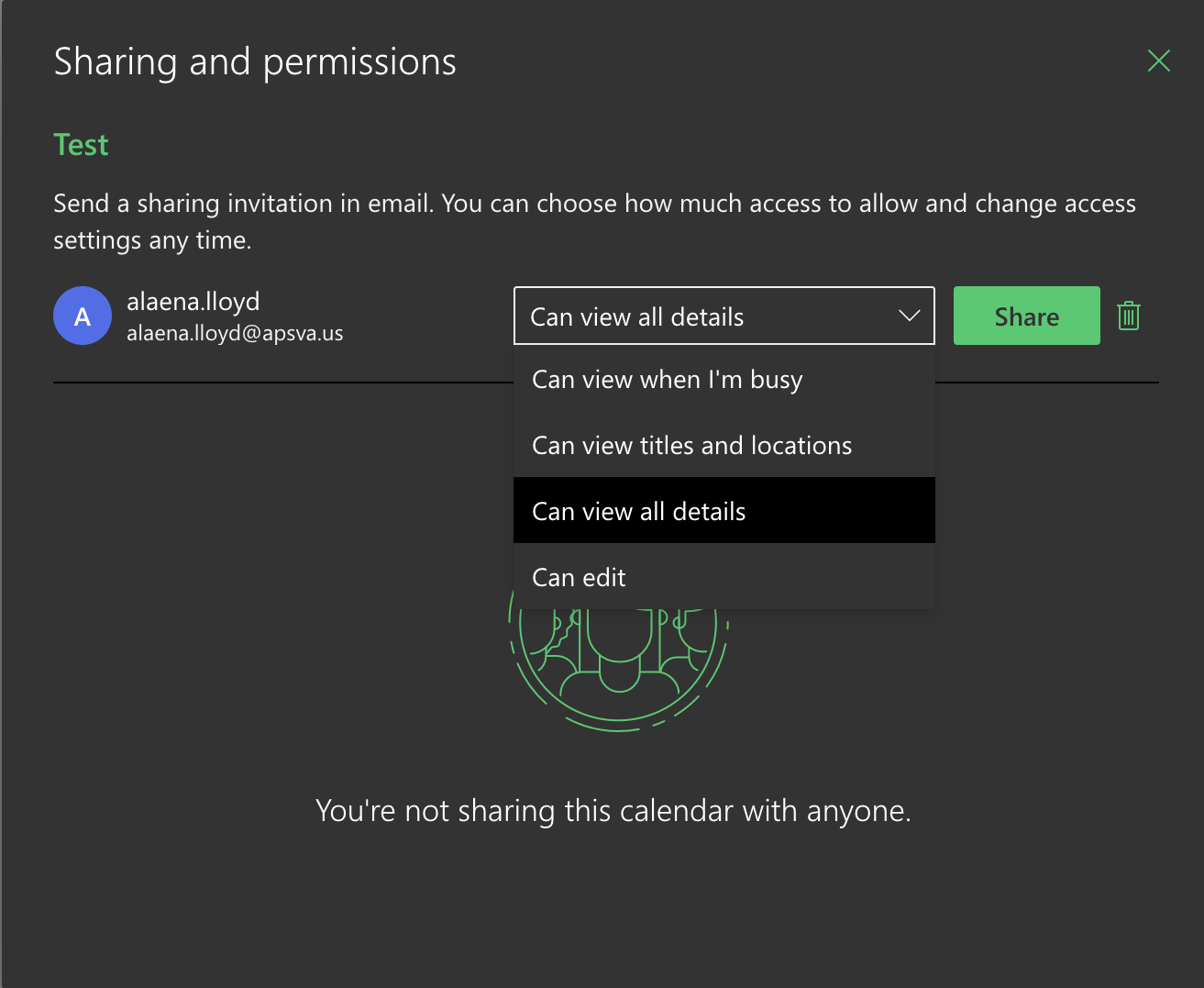 5. After you're done adding users, select Share and the Calendar is now shared.